About Art Luetke
Art Luetke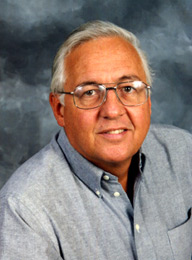 Art Luetke
Art has been a licensed Real Estate Broker since 1975, buying and selling all types of Real Estate and holds the ABR Certification as an "Accredited Buyer Representative." He specializes in property management, sales of investment properties, as well as residential sales. His long time moniker has been, "helping my friends with their real estate needs," because that's exactly the reputation he's earned in his 25+ years in the profession. "He has the enthusiasm for the task and the energy for the challenge." says businessman Ken Brost about Art.
Art has one of the most extensive backgrounds in the field and has been awarded the highest honors that his peers can bestow: Year 2000 "Distinguished Service Award" from the Wisconsin Realtors Association, and "Year 2000 Realtor of Distinction" from his local Madison Board.
Art is an active member of the Greater Madison Board of Realtors, where he was President in 1992, the Madison Area Apartment Association, where he was President in 1978, and the Wisconsin Apartment Association, where Art was it's first President, in 1982. Let Art's professionalism, integrity, and dedicated service to his clients, work for you in fulfilling your real estate needs.
---
Here's what the Wisconsin State Journal printed in the peers selection for their industry's service award.
Art Luetke – Realtor
Luetke Investments and Faircrest Management
Awarded Year 2000: Realtor of Distinction
Honored Year 2000: Distinguished Service Award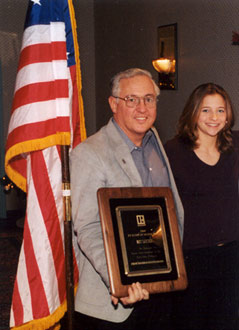 Art receives honor with daughter, Jessica.
From the Board of Realtors of South-Central Wisconsin and The Wisconsin Realtors Association.
Thanks for your 25 years of dedicated service and commitment to the real estate industry;
For all the housing legislation that you spearheaded to passage to make Wisconsin a better place;
For your enthusiasm and integrity;
For your leadership as President of the Madison Board of Realtors ('92), the Wisconsin Apartment Association ('82), and the Madison Apartment Association ('78).
This, along with 15 years as Chairman of the Freddy Gage Charity, 30 years of swim officiating, 16-time Badger State Games Masters Swimming Gold Medallist and record holder, 2002 World Masters Championships in Christchurch, New Zealand, 5-event top 10 medalist; Another softball league championship, and for saving a handicapped lad in a wheelchair at the bottom of a pool at the YMCA.
---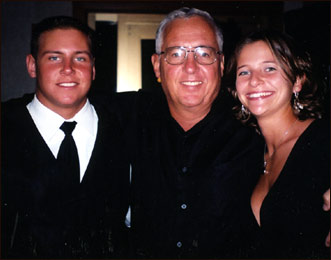 Art with son Trevor and daughter Jessica,
his two most important things in life.
---
Luetke breaks records at Masters Swim Meet
cites self-discipline for success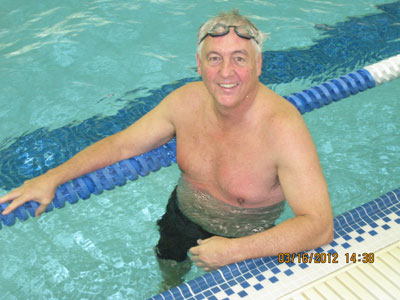 Art Luetke, 65 of McFarland, broke three state swimming records at the March 17 St. Patty's Day Masters Swim Meet held in Baraboo. One record had stood for over 30 years.
Luetke first broke the 50-yard freestyle record of 0:28.51 (set Jan. 6, 2005, by B. Sandor), with a time of 0:27.79. Then he broke the oldest record on the books, the 200-yard freestyle of 2:29.69 (set March 18, 1978, by H. Howe), with a 2:29.42. Later, Luetke swam the 100-yard freestyle in 1:04.22, eclipsing the old record of 1:05.64 (set May 9, 1985, by L. Surles).
Luetke took down three state records, held by three different swimmers, all in one meet. But it didn't happen by chance.
"I've been a competition swimmer all my life," Luetke said, "and when I turned 65 last September, I pasted these three records up on the calendar in my study to see every day--for the 50-, 100- and 200-yard freestyles. Then, over the next five months, during many cold wintry nights, I made about every one of the 9-10:15 p.m. swim team workouts. I swam all the sets, when many a time staying home on the sofa was far more appealing. Well, five months is a long time, but it was all about one word, discipline, and seldom does a guy get a day like this!"
He added that winning three state championships two weeks later was nice, but a bit anti-climatic. Those were won at the Wisconsin Masters State Swimming Championships, held March 31 and April 1 at the Schroeder Aquatic Center in Brown Deer, Wis. He won the 100-yard freestyle with a new state record time of 1:03.74, the 200-yard freestyle in 2:31.53, and the 50-yard backstroke in 0:37.20. He also took second in the 50-yard freestyle in 0:28.02. He was a member of three record-setting relays as well.
Luetke will be competing next at the FINA World Masters Swimming Championships held in Riconne, Italy, in June.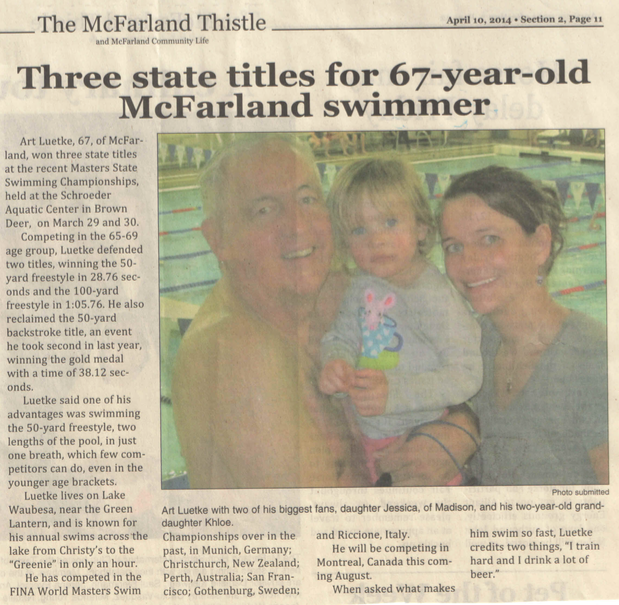 ---
Luetke inspires students with Olympic spirit
Courtesy of The McFarland Thistle (March 4, 2010)
What are the qualities of successful people? What does it take to be a great athlete? What is it like to compete in an international competition, against the best in your sport? What is it like to go to the Olympics? What values motivate Olympians?
Third grade students at Waubesa Intermediate School had a chance to find out answers to these and other questions when McFarland resident and winning competitive swimmer Art Luetke spoke to them on Thursday, Feb. 25.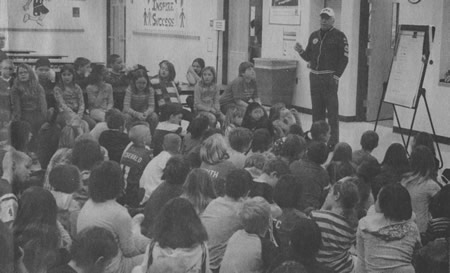 Art Luetke - McFarland Intermediate School
"I travel the world and swim competitively," Luetke said, introducing himself. "You've got a wonderful tradition for swimming here at McFarland," he added, asking who in the audience was a swimmer.
Luetke competed, along with nearly 3,000 others from 61 countries, in the 2002 World Masters Championships held in Christchurch, New Zealand. He won medals in all five of his events, and set four new Wisconsin Master records. He placed as one of the top 10 in the world in each event. He also won three gold medals at last summer's Badger State Games.
"I'm an old guy, but I'm a real fast old guy," Luetke, 63, told the students.
But, Luetke said, he was never a good swimmer as a young man. He used to finish last in his events, but now he holds the record for his age group, being the only 100m freestyle swimmer to swim the event in under a minute. He is now in training for the 2010 World Championships in Sweden.
Luetke also swam the Maui Channel in 2003, and is known to swim across McFarland's Lake Waubesa.
How does he do it? How did he make it from last place to first place? It takes several things, Luetke said, to be a great athlete, or to be great at whatever it is you want to do.
The first is to challenge yourself. "To really improve yourself, you have to challenge yourself," Luetke said. "When you challenge yourself, it builds confidence." Another element of success is training. "You have to get in condition," Luetke said. Discipline is also important. "Staying after it...get up and go do something every day," Luetke explained. Coaching is essential. "Even at the age of 63, I can still learn new techniques."
Participation is key. "There are a lot of people competing [in the Olympics and other events] who don't have a chance at a medal, but they're participating and having fun," Luetke said. Focus is fundamental for competition and success, Luetke said. Having a strategy is also important, especially in competition. "I like to stay in second or third place," Luetke explained, adding that he then likes to take the lead from there. "I'm known as a sneak up swimmer," he said. Failure, and accepting it, is a big part of competition as well, Luetke said. "Everybody falls; everybody has a problem." Having the right equipment is helpful, but only puts an edge on the more important ingredients of success. "When I first started swimming, we didn't have goggles," Luetke told the students.
Passion, whether one is competing against others or for doing one's own personal best, is essential. "You got to want to do it," Luetke said. Camaraderie is something that makes competitive sport worthwhile. "It's about seeing people and being with your buddies," Luetke said. "It's not about being the best, because not everyone can be the best." Everyone's got nerves, Luetke said, you just have to learn to use them to your advantage. "Every competitor in the Olympics gets nervous, and you have to know how to use those nerves."
Many competitive sports, like swimming, can be done at any age, Luetke said. "We like to say age is just a number." Luetke also talked to the students about the Olympic Games. "The Olympics is about fun," he said, telling the students he had been to the 1996 Olympics in Atlanta to watch the swimming events. He has also served as an Olympic official. "I've been swimming pretty much all my life. It's something I like to do because I have passion," Luetke said.
---
2007 Wisconsin Masters State Swimming Champioinships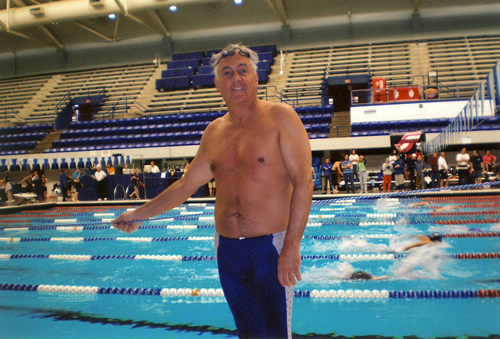 At the 2007 Wisconsin Masters State Swimming Champioinships, held April 28th and 29th at the Middleton Pool, 60 year old Art Luetke of McFarland swam to 4 individual state titles and set 2 new state records. Art won the 50 (:26.61), the 100 (:59.81) and the 200 yard freestyle (2:21.11) events, competing in the 60-64 age bracket and also won the 50 yard backstroke event. His winning backstroke time of :34.75 eclipsed the 1988 record of :35.11. Art's winning 100 yd freestyle swim of :59.81 not only broke his own previous state record of 1:00.38, but it was the first time in the 35+ year history of Wisconsin Masters swimming that a 60 year old swimmer has broken the 1 minute barrier and swam faster than his age.
---
2002 World Masters Championships
Art Luetke Medals in all 5 events and sets 4 new Wisconsin Masters records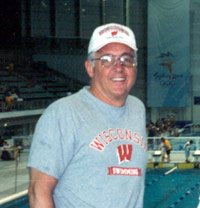 Art Luetke competed March 24-30, 2002 in Christchurch, New Zealand at the World Masters Swimming Championships along with almost 3,000 competitors from 61 different countries. The World Masters Swimming Championship is a bi-annual event and the top ten places medal.
Art competed in the 55-59 age bracket, medaled in all 5 events he swam and set 4 new Wisconsin Master records. He took 4th in the 50 meter freestyle (:29.58) which broke the 1980 record. He took 6th in both the 100 meter freestyle (1:07.65) and the 200 meter freestyle (2:33.36), and broke the 1981 records for both events, plus 8th in the 400 meter freestyle (5:37.52), which broke the 1988 record, and 10th in the 50 meter Backstroke (:40.42).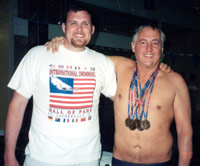 Art's good friend and 1976 Montreal Olympic Gold Medalist Jim Montgomery also competed and won his specialty, the 100 meter freestyle, with a time of :54.22 in the 45-49 age group. He also won the 200 meter freestyle and took second in the 400 meter freestyle. Art says of swim coach, Dave Diegel (shown here), "I owe him a lot. While his 3,000 yards-a-day workouts were some real gut-busters, he got me in the best shape of my life."
---
2003 Maui Channel Relay Swim
Swimmers Take a Grumpy Ride
Courtesy of On Wisconsin Magazine (Winter, 2003)
There are a number of ways to traverse the nine-mile stretch of crystal-blue ocean that separates the Hawaiian islands of Lanai and Maui. Some people scoot across the waves in motorboats. Others take planes or passenger ferries. But for Brad Harner '77 MS'80, MS'83, MBA'90, there's only one way to go in style: Freestyle. Horner, a three-time All-American Badger swimmer from 1974 to 1976, is also a three-time participant in the Maui Channel Swim, an annual test of will in which more than three hundred of the world's top competitive swimmers stroke their way across the Au'au Channel from Lanai to Maui. Billed as the greatest weekend in open-water racing, it's fast becoming the world's biggest Wisconsin swim party.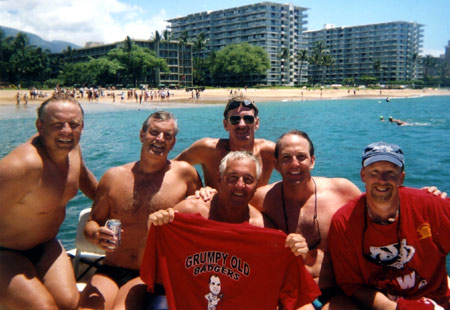 2003 Maui Channel Relay Swim.
The forty-nine-year-old Horner, an associate partner with IBM Business Consulting Services, organized the Grumpy Old Badgers, a group of intergenerational former UW and Madison-area swimmers who first competed at the Labor Day weekend event two years ago. With career achievement as bright as their Badger-red T-shirts, the teammates have made quite a splash at the event, which usually attracts a galaxy of former Olympians and record setters. This year, twenty-five men and women with Wisconsin ties made the trip to the islands for what Horner describes as "about forty minutes of torture combined with three days of a heck of a lot of fun."
Let's start with torture. In the race's team division, six-person teams trade off for half-hour segments legging it out toward Maui, a journey that can take anywhere from three to seven hours depending on conditions. A few true sadists tackle the distance on their own, completing what amounts to about 290 lengths of an Olympic-sized pool. Except that this pool comes with strong currents. And big waves. And sharks. "I'm used to swimming in pools, where the lanes are marked and you can see the bottom," says Art Luetke '68, a fifty-seven-year-old Madison property manager and Big Ten swimming official, who competed for the first time this year. "There, I'm looking down and seeing all this clear blue water, and I'm wondering where Jaws is."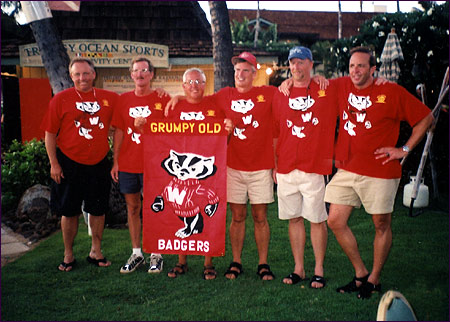 From left to right: Rick Brent, Dave Tanner, Art Luetke,
Brad Horner, Scott Findorff, Kevin Swoboda.
"It's a completely different kind of swimming," Horner says, "and a completely different kind of test of your body. It can be like swimming in a washing machine." That's what drew Horner to the race. A former world record holder in masters swimming competitions, he hadn't experienced open-water racing until 1997, when Madison native and three-time Olympic gold medallist Jim Montgomery talked him into joining his Maui relay team. After a successful and shark-free race (there are always sightings, but never attacks, Horner says), he was hooked.
With family and friends along, the Badger contingent was one of the largest groups at the event which drew fifty-seven relay teams and fifteen individual competitors. The four Grumpy Old Badgers team boats, each flying a red Bucky banner, were so noticeable that one opposing boat captain shouted out scores of the Wisconsin-West Virginia football game, which was running concurrently on ESPN.
Wisconsin's imprint on the race results has been equally hard to miss. Badgers have also fared well in the relays, where they've gone stroke-for-stroke with teams featuring 2000 Olympians Amanda Beard and Klete Keller. This year, Sorensen, Montgomery, Phillips, Seversen, Cris Williams '83, PhD'90, and former Hungarian national champion Valter Kalaus '96 won the championship among teams totaling 240 years of age.
"We weren't there to take a bath," says Luetke, whose team finished fourth in the senior division, where racers average at least fifty years of age. "Swimming is an individual sport, and you don't get many chances to swim with teammates. And that's where all the pressure lies. You don't want to let anyone down."
"This is the start of [UW swimming and diving alumni] getting a lot closer," he says. There's only one problem: with their spirit and competitive success, the Grumpy Old Badgers aren't living up to their name. They don't swim like they're old, and in Maui, it's pretty hard to be grumpy.
---
Doug Moe: Expect every participant to be a winner
Courtesy of Wisconsin State Journal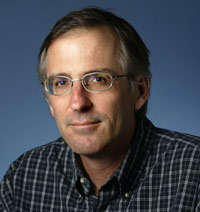 Since I am plunging into uncharted waters Saturday, participating as a "celebrity" — no laughter, please — player in the Second Annual Phil Hellmuth's Hold 'Em with Agrace HospiceCare poker tournament, I figured I should get a reading on how the inaugural event went last year.
I felt like I wanted more of a sense of what to expect Saturday, so I called an old acquaintance, Art Luetke, who participated last year.
"It was one of the best run and most fun events I've been to," Luetke said. "And I have been to a lot of fun events."
You are forgiven for suspecting Luetke may have been lucky at the event last year.
Luetke, 65, is a Madison real estate broker and property manager whom I first met 20 years ago when he was running a charity golf tournament in honor of the late Freddy Gage, who was slain by terrorists at the Rome airport in 1985.
Luetke also is a highly competitive senior swimmer who regular races in international meets, often with his friend, Phil Hellmuth Sr. — father of the poker star.
Luetke also is a highly competitive senior swimmer who regular races in international meets, often with his friend, Phil Hellmuth Sr. — father of the poker star.
"The Hellmuths are some of my favorite people," Luetke said. "I wasn't going to miss the poker event."
Luetke is a good poker player, and although he didn't make the final table in Madison last year, he held his own and at one point wanted to buy more chips.
When that proved momentarily difficult, Luetke wandered up to the bar and asked someone associated with the event, "What can I buy for $100?"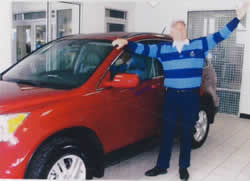 "You can buy five $20 raffle tickets," Luetke was told. Top raffle prizes included a seat at the World Series of Poker in Las Vegas and a two-year lease on a new car from Zimbrick Honda.
Last year, at the Hellmuth event, Luetke bought five raffle tickets. At the end of the night, he won the car from Zimbrick.
Luetke had the good grace not to credit his win to clean living.
---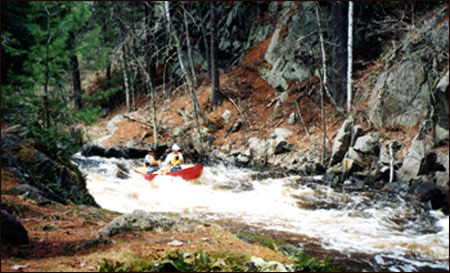 30 year avid whitewater canoeist with good friend and
bowmate, attorney John Rashke.
---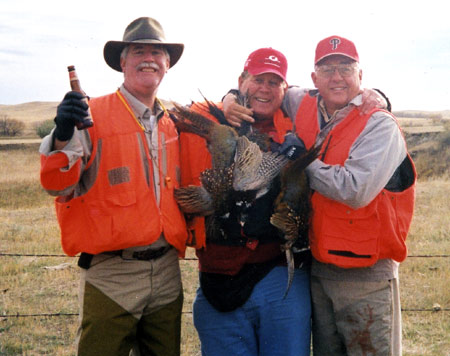 North Dakota pheasant hunting. Greg Drewsen, Butch Sobus and me.
30 years of hunting together and we finally hit something.
---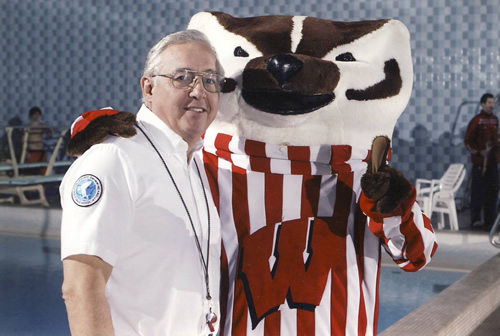 Art Luetke - 40 years Officiating Big 10 NCAA Swimming as Chief Starter for UW Badgers
---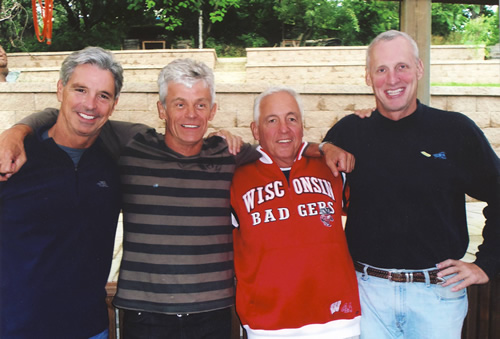 Great World Swim Buddies
Göteborg, Sweden
2010 FINA World Masters Championships
Tommy Hickox, Leonard Bielicz, Art Luetke,Jim Montgomery (1976 Triple Olympic Gold Medalist)
---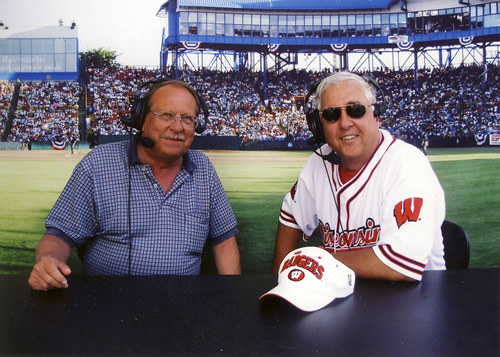 Color Analyst Announcing at the College Baseball world series with play by play Bob Hermanson
---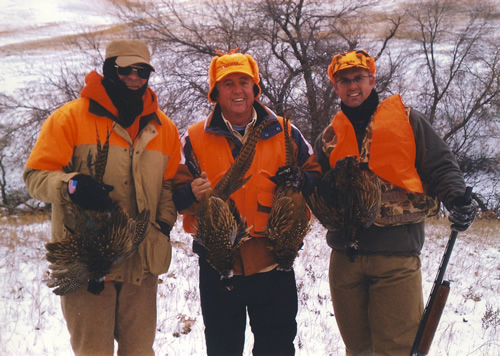 Great friends pheasant hunting.
Randy Wixson, Art Luetke, Tommy Weber