Faircrest Property Management
Faircrest Management
"The Good Little Management Company"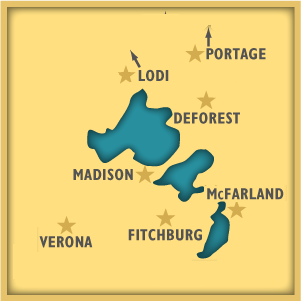 Faircrest Management is one of Madison's oldest and most experienced property management companies. "He has the enthusiasm for the task and the energy for the challenge." says businessman Ken Brost about Art. Faircrest manages over 40 properties & 500 units for it's 50 clients from all over the United States. Faircrest also manages, and has so, for 17 years now, Madison's largest industrial park. Not only does FCM have the best in well established rental practices, policies and procedures that will impress you with their thoroughness (and creativity), but they also provide full maintenance services to meet every property and tenant need. There are also full bookkeeping services and precise accounting statements, established forms, eviction procedures, insurance coverage reviews and tax assessment challenges. They also provide other services such as snow removal, lawn care, renovations, building code work, etc. Lastly, they know that it takes satisfied tenants for a real estate investment to succeed, and responding to maintenance requests and dealing with tenant problems and issues is a high priority.
Faircrest Management is a company of commitment, accountability and vision.
Contact Art Luetke and let 25+ years of integrity, thoroughness and dedication go to work for you in managing your real estate asset.